Description
Desert Wines: Heredad Perfer
Aroma of red fruits with balsamic notes and well assembled wood.
Technical data of Heredad Perfer Wine
Grape variety: Tempranillo.
Year: 2016
Denomination of origin: Wine from Almeria desert
Aging: 18 months in American oak barrels.
Alc. by vol.: 14%
Sight: Cherry red with garnet tones, medium bodied.
Nose: Aroma of red fruits with balsamic notes and notes of wood well-assembled.
Palate: Structured on the palate, well compensated, with a persistent finish.
Pairings: Stews and roast meats.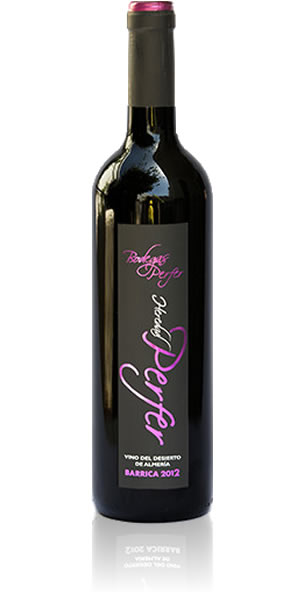 Bodegas Perfer
Bodegas Perfer is the almerian company dedicated to the production of high quality wines. Its main facilities are located in the Uleila del Campo, where the winery is located, as well as a wide extension of crops.
The rest of the production is extracted from the vineyards that Bodegas Perfer has in the Lucainena de las Torres. In total, Bodegas Perfer has a cultivated area of 42 hectares.