Description
On-ura
Onura's name is full of information.
Looking for a name that would summarise our water's features, we found Onura, which means "benefit" in Basque.
At the same time, the word Onura can be broken down into: ON (good) and URA (water).
ON + URA = ONURA
Good + Water = Benefit
Molecular structuring
The most distinguishing feature of Onura is that it's been structured and fixed in the highest wave frequency.
Before being bottled, a strong clockwise vortex is generated, which structures the water at molecular level. The composition of the San Millán Spring natural mineral water remains unaltered at all times.
Vortex is the tool Nature uses to generate energy and to revitalize and purify water.
High wave frequency
After that, Onura comes into contact with 24K gold panels and varieties of quartz crystals.
Sounds specifically created for Onura are used throughout the process, making Onura water, a product of high added value.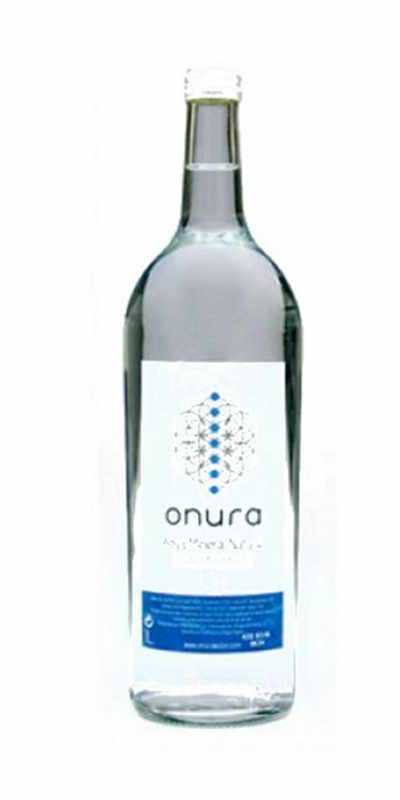 Bottling
Onura is exclusively marketed in glass bottles of 75cl and 50cl, which include a label with magnifying effect, reflecting the philosophy of our brand. The 33cl bottle will soon be available.
The choice of glass bottles enables to keep Onura's properties unchanged over time and, in addition, it let us be environmentally friendly, as glass is one of the materials with a lower environmental impact.
We take care of every detail
Within Onura team we take care over every detail, in order to obtain a top quality product.
Thanks to its pleasant and unique taste, its inner freshness, its molecular structure, its vitality and its purity, Onura is an ideal product for most de- manding palates, creating sublime experiences in all human senses.