Description
Gin Perfer
The spirit of Gin Perfer is composed of 10 botanical elements specially chosen for their quality and uniqueness.
Meet Gin Perfer
The Sierra de los Filabres has been historically well known and rich at the same time in botanical species. Gin Perfer selects the varieties of the territory; Juniper that is very particular, also Rosemary, they are added to the sweet orange rind and lemon rind from our region.
These confer a journey between native products that are complemented with other ingredients of unquestionable quality, such as the Cardamom, the Gilautro, the Angelica root and the Grape of the desert obtained always in a totally handmade way.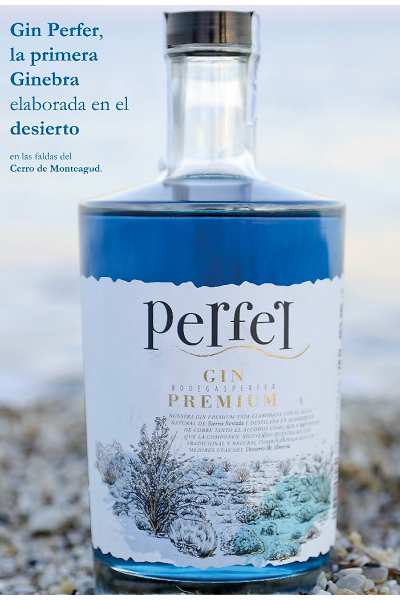 Bodegas Perfer
Bodegas Perfer is the almerian company dedicated to the production of high quality wines. Its main facilities are located in the Uleila del Campo, where the winery is located, as well as a wide extension of crops.
The rest of the production is extracted from the vineyards that Bodegas Perfer has in the Lucainena de las Torres. In total, Bodegas Perfer has a cultivated area of 42 hectares.