Description
Blue Wines: Alma Azul
Elegant blue color with sweet aromas of raspberry and passion fruit. With its own personality, fresh and sweet at the same time, and very easy to drink.
Technical data of Alma Azul Wine
Grape variety: Chardonnay
Year: 2019
The process of production: Young wine of the year, macerated with extracts of the grape skin, raspberry, cherries and passion fruit.
Alc. by vol. : 11°
Visual: Elegant lagoon blue, makes it unique and complements its savory aroma.
Nose: Raspberries and passion fruit, leaving smooth, fruity aromas.
Palate: Fresh and delicate, strong feel and tasty exclusive flavour.
Pairings: Delicious on its own, this wine also pairs beautifully with soft starters, cheese, smoke foods, canapes.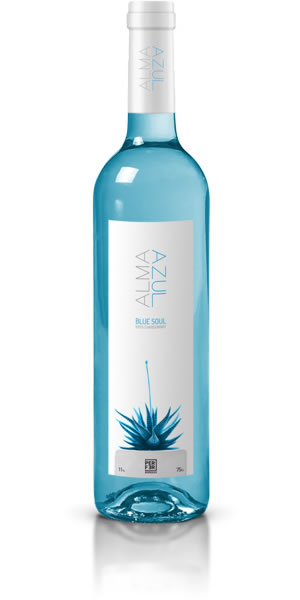 Bodegas Perfer
Bodegas Perfer is the almerian company dedicated to the production of high quality wines. Its main facilities are located in the Uleila del Campo, where the winery is located, as well as a wide extension of crops.
The rest of the production is extracted from the vineyards that Bodegas Perfer has in the Lucainena de las Torres. In total, Bodegas Perfer has a cultivated area of 42 hectares.